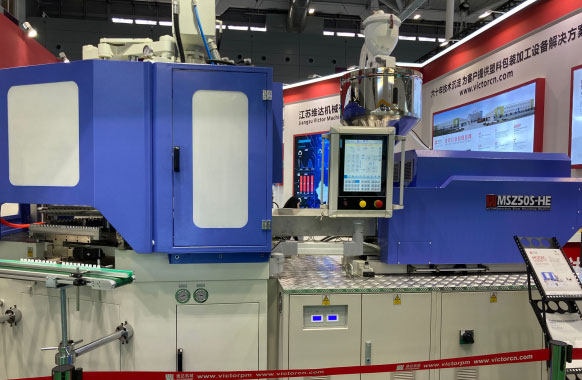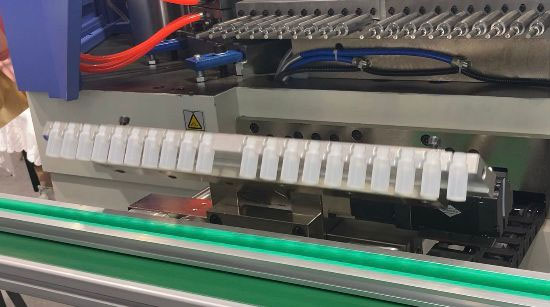 3ml LDPE reagent bottle run on injection blow machine MSZ50S-HE hybrid,with 20 cavities capacity around 7000pcs/h.
Main points:
1,Injection unit use electric motor to be more stable.
2,Clamping unit use synchronism structure to save cycle time.
3,Rotation system use electric motor to be faster reaction.
4,Stripping system use electrical to keep products clean.