Pharmaceutical tablet containers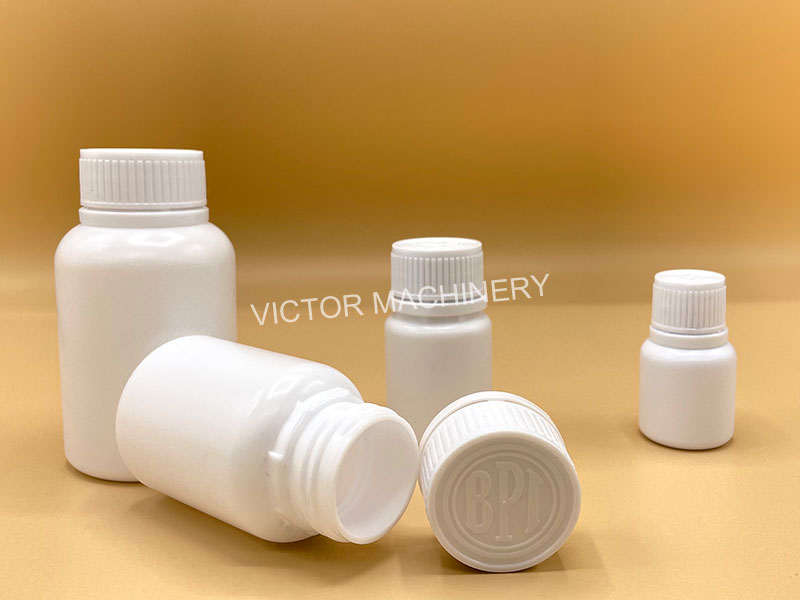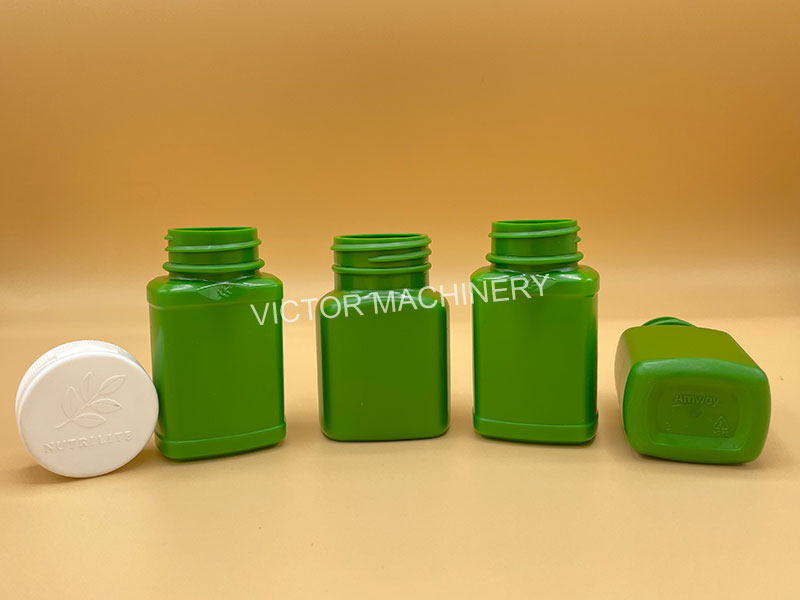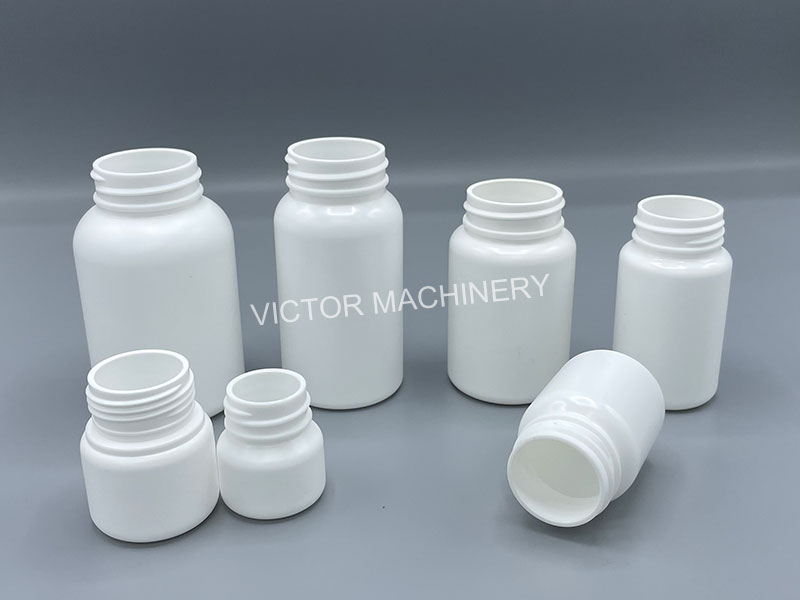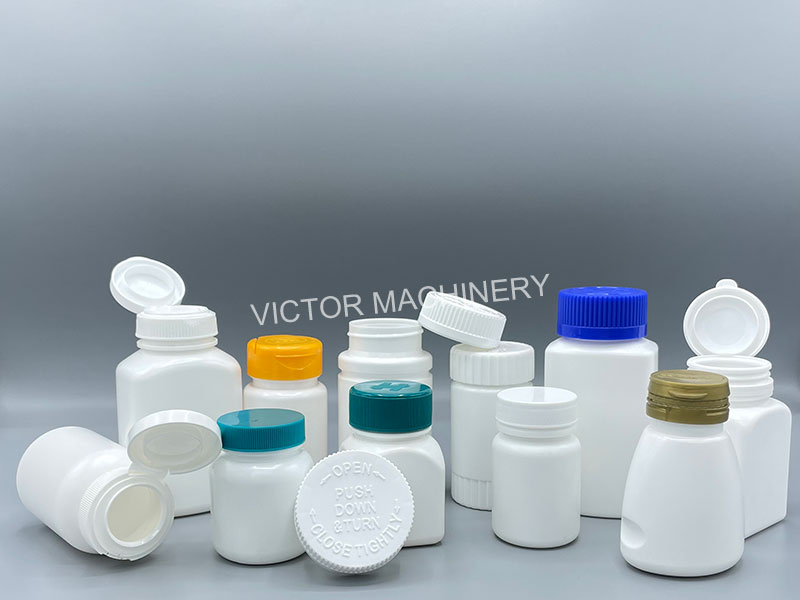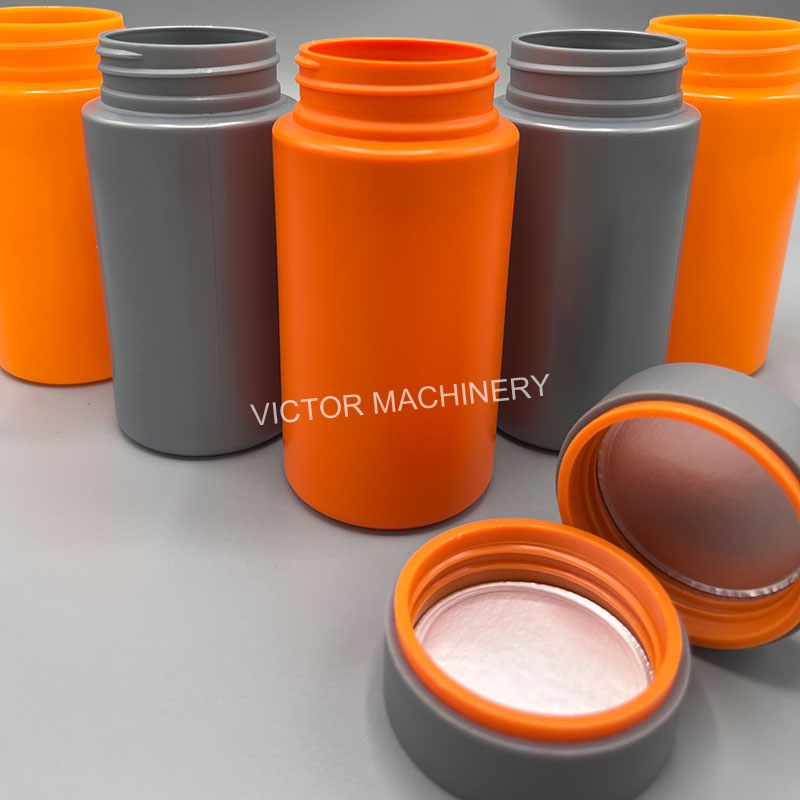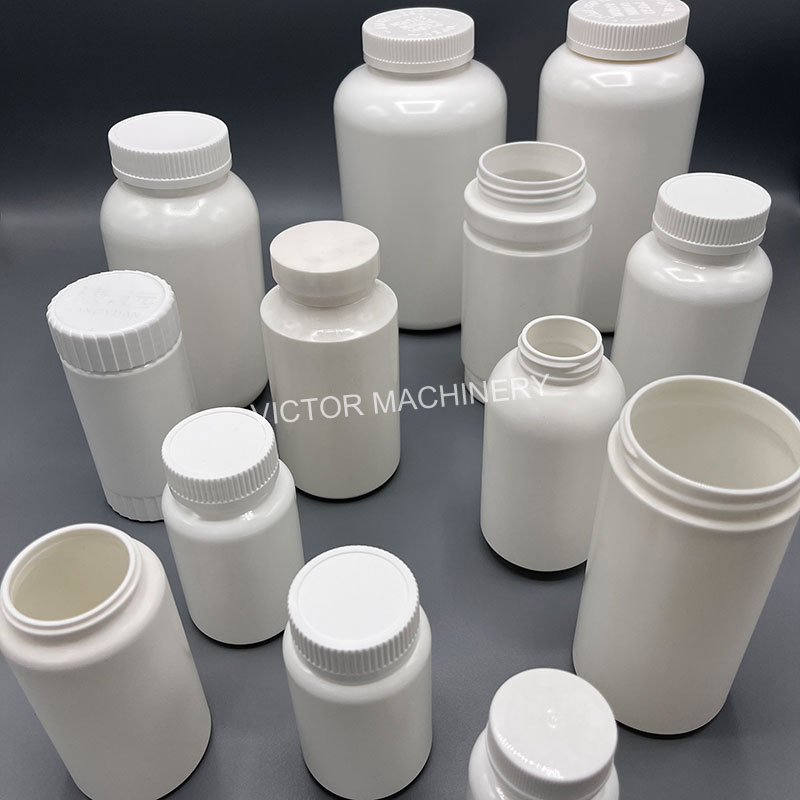 Tablet container is one kind of health care plastic packaging,IBM machine is designed firstly for replacing glass bottle, no broken when transportation. such as AMWAY,BAYER AND D-CAL all are our VICTOR end customers, Now Victor IBM machine from MSZ30 to MSZ95S can make pill bottles from 10ml to 250ml, also 300ml to 1000ml available if customer need big size. We can guarantee neck top lip flat enough for aluminum foil seal function, and body diameter tolerance less than +/-1% from our best cooling on mold design, to make sure labeling function.
Applicability of large capacity capsule bottle made by injection blow molding machine
There are many kinds of production technology of large capacity capsule bottle, generally using extrusion blow molding(EBM) and injection blow molding(IBM) two kinds of technology.Compared with the two technologies, the IBM technology is more suitable for the production of capsule bottles,the advantages as follow:
(1)The mechanical strength of the bottle body is high, impact resistance is not easy to break.
(2)The size of the bottle neck is accurate, and it can be 100% guaranteed to to get perfect fitment with the cap.
(3)The plastic cap safety ring can be directly molded to match the safety cap.
(4)The weight and size of the pouch can be set in advance.
(5)It can be multi – cavity mold, improve production efficiency.
(6)The surface of the bottle mouth and body is good.
(7)The bottle parting line is smooth and not obvious.
(8)The bottom and neck of plastic bottle is free of burr waste, saving raw materials.
(9)It is more suitable for forming hard plastic medicine bottles and wide mouth medicine bottles
(10)The bottom shape of the bottle is designed for greater flexibility.
(11)IBM bottle can realize the bacterial-free packaging of products.Aseptic packaging is a key point in the development of pharmaceutical bottles, aseptic packaging can extend the shelf life of drug packaging, can make the drug packaging more safe.